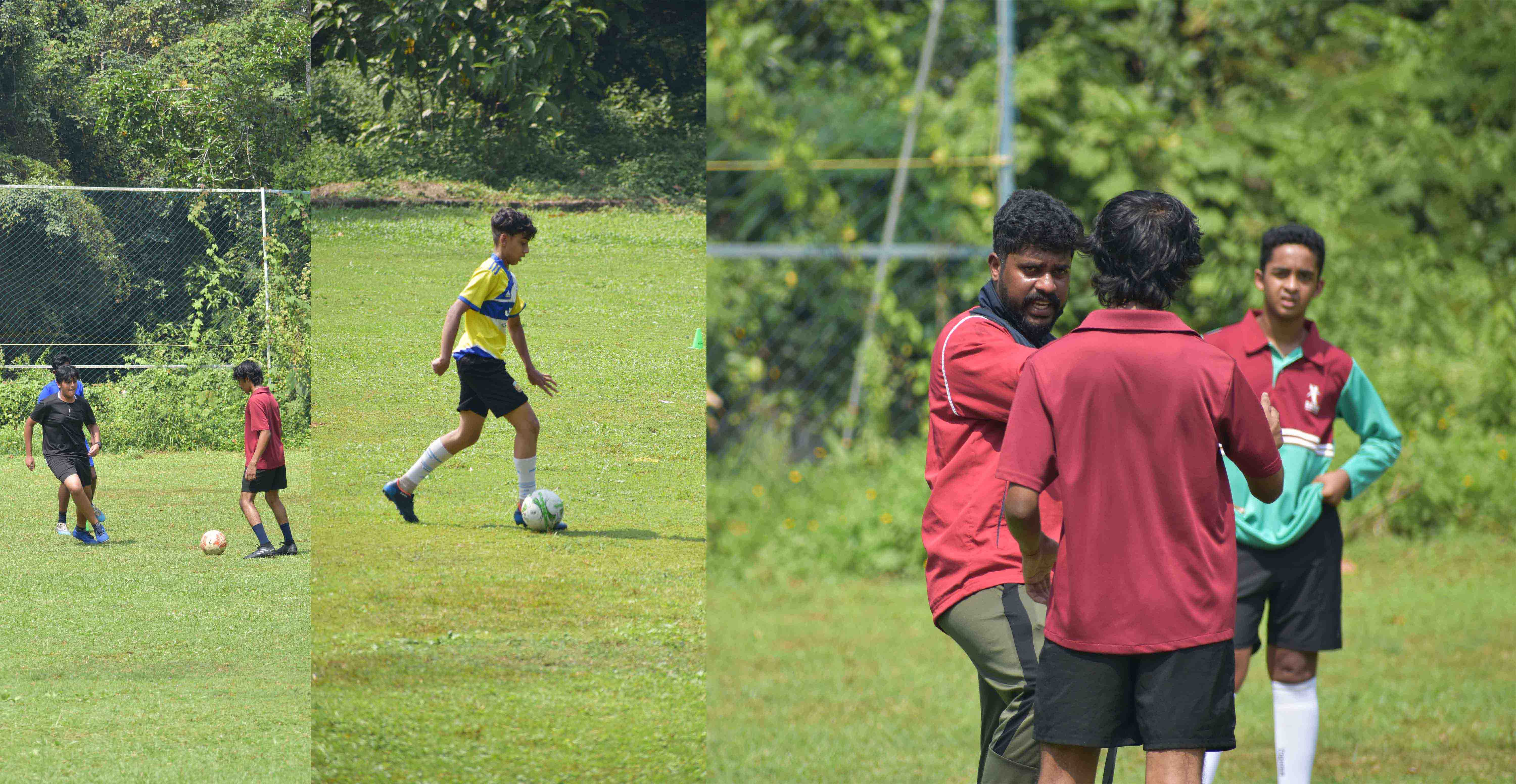 Welcome to Dawn International School
Dawn International School in Kochi is an international school for boys and girls from preschool to 12th grade. The school offers the Pearson Edexcel IGCSE and CBSE curriculums and has a strong focus on academic, athletic, and artistic development. The school has a teacher-student ratio of approximately 1:30, providing individualized attention for all students. The campus features modern amenities such as air-conditioned classrooms, hi-tech labs, a multimedia room, and a playground for sports activities. The school also offers boarding facilities with separate hostels for boys and girls and a full-time staff to take care of their needs. The school places a high priority on safety and security, and the campus is under 24-hour surveillance. The school has a comprehensive transport system with air-conditioned buses that provide door-to-door pickup and drop-off.
Chairman's Desk
Dr. JOHNSON.C.LUKOSE
M.A., M.B.A., Ph.D., D.Litt.
Chairman
"Everyone has dreams and without dedication it is like a body without soul. When such dreams turn into reality, it makes a mark on time. We need to be among those unique human beings who have left an incredible mark on the lives and minds of other people."
Education does not confine to the state-of-the-art infrastructure, well furnished labs, well stacked libraries or the equipments. It goes beyond books and bricks, it builds character, enriches minds in a manner so as to prepare the students to face the challenges of this world free of stress, making them fit for the real and corporate world automatically and naturally.
At Dawn International School, our guiding philosophy is to provide an education that is the confluence of knowledge and character. Our emphasis is to provide the most modern and sophisticated learning environment finely blended with the correct value system and traditional ethics making the students stick to their roots. The school provides a platform to the students to explore their hidden individual as well as group talents making learning an enriching experience that lasts forever.
Principal's Desk
Mrs. Smitha M
M.Sc Chemistry, B.Ed, PGDCA, CTET
PRINCIPAL - CBSE
Mrs. Rani Ranjitha
MCA, PGDCA, O level (DOEACC)
PRINCIPAL - IGCSE & IAL
Gallery
Discover Our Exceptional Learning Environment: Website Gallery
Our website gallery provides a glimpse into the unique and dynamic learning environment at Dawn International School. With breathtaking photos of our lush campus and state-of-the-art facilities, our gallery showcases the equal emphasis we place on academics, fine arts, sports, and other extracurricular activities. See the joy on students' faces as they engage in a wide range of educational and fun activities, and the commitment of our teachers and staff to nurturing each child's academic and personal growth. Visit our website gallery to discover the exceptional learning environment at Dawn International School.
What Our Parents Say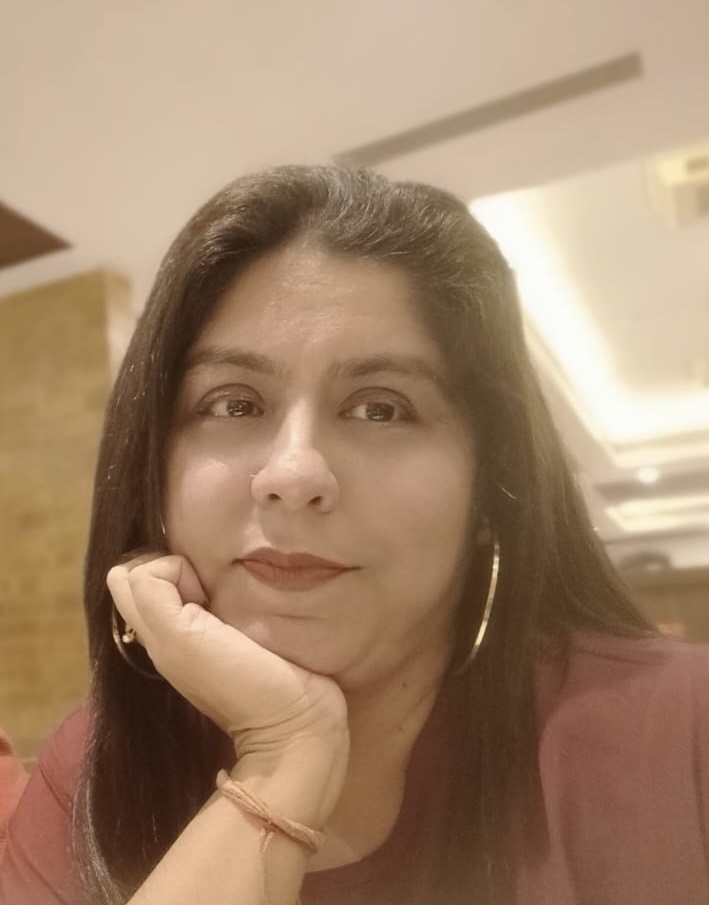 Yasha Kapoor
Parent of : Hredaan Chawla, Grade : 7
Don't even batter your eyelids while thinking about this school. THE best school in Kochi for an overall development of your child. My kid had a very bad experience at his previous school, he felt down and lost his confidence. Good thing I put him in DAWN, he has got his confidence back. Loved the way personal attention is given to each and every child. He now does not want to miss even one day of class. The management, teachers, and even the non-teaching staff always put in that extra effort for your child. Attention is paid to every detail and they always make you a part of your child's learning process.
Sunita George
Parent of : Juan George, Grade : 7
Dawn is one of the best schools in town. As we have come from Mumbai and settled in Kerala this school has been supportive in every way. Compared to the school my son went to in Mumbai I think this school is one of the best schools for curricular activities, studies and training each child to be capable of facing the world. My son has become much smarter and more confident. Every child is given special attention. My son loves the school so much as he feels very much stress-free and enjoys going to school. The teachers are so friendly that children feel free to speak to their teachers. More than everything I would like to thank Joby Sir, Martin Sir and both our loving Principals Smitha Ma'am and Rani Ma'am for their immeasurable support to our family in our difficult times. I feel Dawn is our home where each and every staff is so caring and considerate. Children will never feel stressed out in this school as their teaching techniques are so good that it's easy for the children too. The transportation is so good. Our Bus driver, Praveen has been so careful when he takes the children, that I feel safe sending my son. The canteen food is so good that my son keeps praising it. He loves the food Chef uncle makes. The PE teacher is very good and energetic that my son keeps on praising him too. I would like to thank each and every staff for being a part of our family. Without any doubt or fear our children will grow up as good citizens under the Dawn family's love and care. Great going, keep it up.
Smitha Nair
Parent of : Nava Anup, Grade : 10
The past year has seen a lot of positive changes at 'Dawn'. Being a parent and educator, it is indeed a pleasure to be saying that the school is truly stirring to live up to its ideologies, "formation, information and transformation