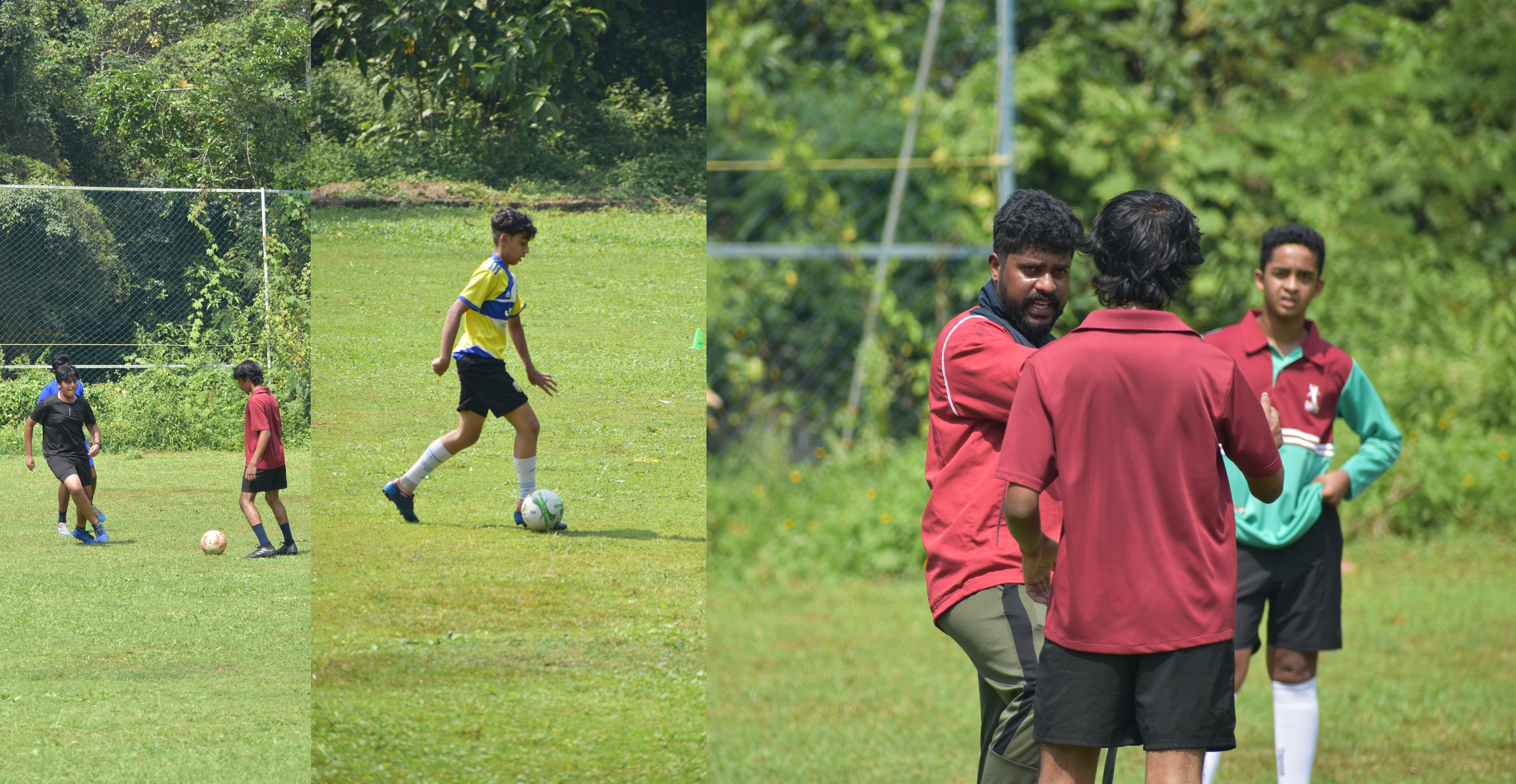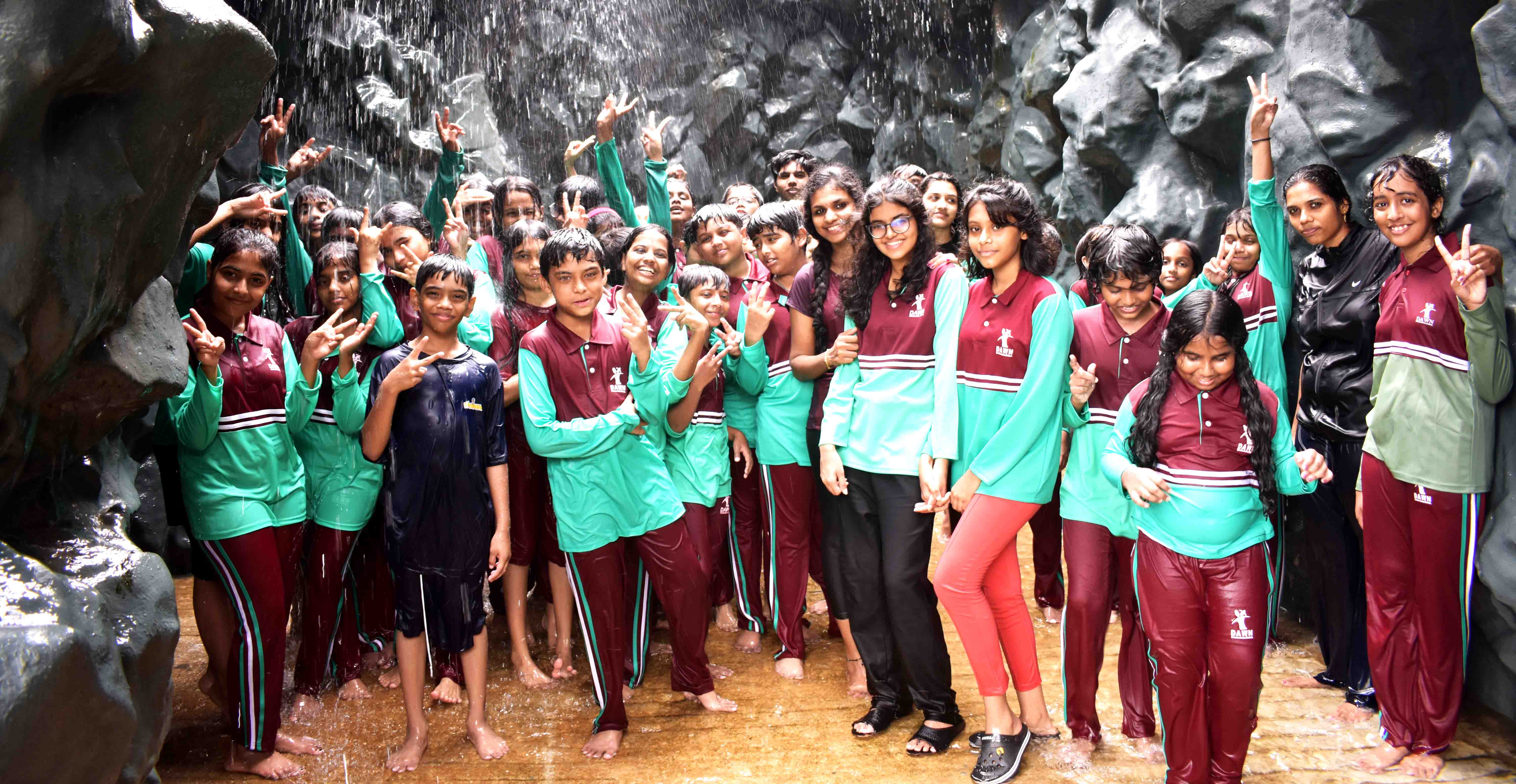 Welcome to Dawn International School
Dawn International School in Kochi is an international school for boys and girls from preschool to 12th grade. The school offers the Pearson Edexcel IGCSE and CBSE curriculums and has a strong focus on academic, athletic, and artistic development. The school has a teacher-student ratio of approximately 1:30, providing individualized attention for all students. The campus features modern amenities such as air-conditioned classrooms, hi-tech labs, a multimedia room, and a playground for sports activities. The school also offers boarding facilities with separate hostels for boys and girls and a full-time staff to take care of their needs. The school places a high priority on safety and security, and the campus is under 24-hour surveillance. The school has a comprehensive transport system with air-conditioned buses that provide door-to-door pickup and drop-off.
Chairman's Desk
Dr. JOHNSON.C.LUKOSE
M.A., M.B.A., Ph.D., D.Litt.
Chairman
"Everyone has dreams and without dedication it is like a body without soul. When such dreams turn into reality, it makes a mark on time. We need to be among those unique human beings who have left an incredible mark on the lives and minds of other people."
Education does not confine to the state-of-the-art infrastructure, well furnished labs, well stacked libraries or the equipments. It goes beyond books and bricks, it builds character, enriches minds in a manner so as to prepare the students to face the challenges of this world free of stress, making them fit for the real and corporate world automatically and naturally.
At Dawn International School, our guiding philosophy is to provide an education that is the confluence of knowledge and character. Our emphasis is to provide the most modern and sophisticated learning environment finely blended with the correct value system and traditional ethics making the students stick to their roots. The school provides a platform to the students to explore their hidden individual as well as group talents making learning an enriching experience that lasts forever.
Principal's Desk
Mrs. Smitha M
M.Sc Chemistry, B.Ed, PGDCA, CTET
PRINCIPAL - CBSE
Mrs. Rani Ranjitha
MCA, PGDCA, O level (DOEACC)
PRINCIPAL - IGCSE & IAL
Gallery
Discover Our Exceptional Learning Environment: Website Gallery
Our website gallery provides a glimpse into the unique and dynamic learning environment at Dawn International School. With breathtaking photos of our lush campus and state-of-the-art facilities, our gallery showcases the equal emphasis we place on academics, fine arts, sports, and other extracurricular activities. See the joy on students' faces as they engage in a wide range of educational and fun activities, and the commitment of our teachers and staff to nurturing each child's academic and personal growth. Visit our website gallery to discover the exceptional learning environment at Dawn International School.
What Our Parents Say
Dr. M. Pratima Uday
Parent of : T. Pranav Vanamali Dipu, Grade : 12
I feel proud that my son is a part of the Dawn family. My son has made wonderful improvement in academics. Teachers here provide high level of support to improve confidence and self-esteem in children. They are nurturing good values to kids. Teachers and all staff are giving more individualized attention to each and every kid. Principal Ma'am and all staff are very supportive and ready to hear all our concerns. Teaching methods they are implementing is very interesting and enthusiastic to kids. I personally feel Dawn school is the perfect place for kids.
Mrs. Anix Baiju
Parent of : Albin Avira Baiju & Robin Tom Baiju, Grade : 11,12
"DAWN International school helps new students adapt to a different learning and requirement system, always ready to help the child overcome the hardships of the learning process as well as create conditions that help improve oneself, enabling the student to participate not only in school, but also in international projects. Despite the cultural differences, there are no problems in communication/interaction, while we – the parents are always kept precisely informed about our child's accomplishments. That's why without any doubts we also brought our youngest son to join his big brother at Dawn International School
Ranjitha Satish
Parent of : Ananya, Grade : 12
First I appreciate the principal, teachers and non-teaching staff of Dawn International School because they really care, they empower and also have connections with the kids. I like that the school is open to parents and I know my daughter appreciate the one-on-one learning environment. She has no problem talking to the teachers if she has an issue. They make the students feel more comfortable
Smitha Nair
Parent of : Nava Anup, Grade : 10
The past year has seen a lot of positive changes at 'Dawn'. Being a parent and educator, it is indeed a pleasure to be saying that the school is truly stirring to live up to its ideologies, "formation, information and transformation
Mr. Dilip Ganesh
Parent of : Rishika Dilip & Nivedha Dilip, Grade : 11,12
It was a tough decision to move away from our life in the UAE. One of the biggest challenges being to find the right school near my home town for my children who have been following the Cambridge curriculum in UAE. Finding Dawn International in Kochi motivated us to make the move a reality. The Principal, Teachers and staff were very reassuring at the time of admission and I must say it was a decision well made. I'm thankful to everyone at the school. Rishika and Nivedha love the school with a great faculty who work together as a united family. Keep up the positive spirit!!
Nisha Lijesh
Parent of : Anna Deona, Grade : 12
Dawn International School gave my child a warm welcome in 2012 and helped my kid a lot these two years towards her future. Kindergarten system is great especially the way in which the children are well-looked after by the teachers and staffs. Extra-curricular activities had improved a lot this year.